King Kong Tools is a globally operating company with its headquarters in Aichhalden in the German Black Forest.
The immediate availability of all wear tools is an essential request of our customers. Hence, we carry substantial stock of all standard parts at our warehouse locations in the US, Hungary as well as at our headquarters in Germany. We serve the markets with sales and service staff operating from there.
Since 2009 our customers in Canada and the USA have been advised and supplied from the US headquarters in Buford, Georgia.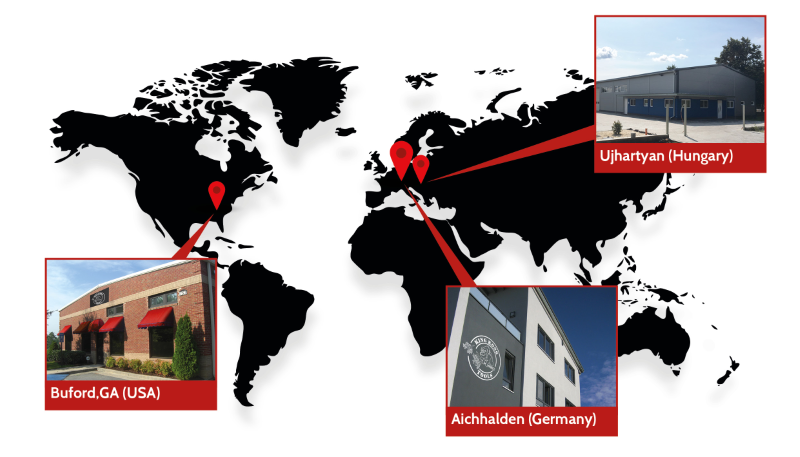 Headquarters Germany
KingKong-Tools GmbH & Co KG
Karl-Simon-Str. 12
D-78733 Aichhalden
Phone: +49-7422-270099-100
Headquarters USA
King Kong Tools LLC
753 Church Street
Buford,GA 30518
Phone: +1-678-765-7930
Distribution Center Hungary
Liebner dulo 1252 hrsz
2367 Ujhartyan
Hungary
Phone: +36-205-542-776